Former Jonesborough tractor repair company bookkeeper indicted on theft, fraud charges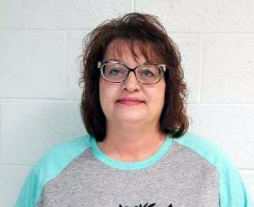 A former bookkeeper for Valley Tractor Repair Company in Jonesborough has been indicted by a grand jury following an embezzlement investigation.
The Washington County, TN Sheriff's Office says Kelly Diane Richey, 45, of Afton, TN is charged with one counts of theft over $10,000, one count of theft over $2,500, and one count of violating the Tennessee Fraudulent Insurance Act. Investigators say Richey illegally used a company credit card for online purchases for her own business, as well as buying items from Amazon, groceries, and paying her own utility bill, racking up around $21,000 in through 200 purchases from last May to March of this year.
Richey is also accused of secretly adding her part-time daughter to the company's health insurance policy last April, which resulted in the company losing $3,000.
She was booked into the Washington County Detention Center and released after bonding out. Richey is due in court July 27th.
Photo Courtesy: Washington County, TN Sheriff's Office