Congressman Griffith helps secure $1 million in federal health funds to assist miners with black lung treatment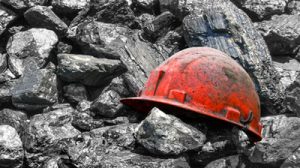 US Congressman Morgan Griffith has announced a sizeable line-item earmarked to help Southwest Virginia coal miners suffering from black lung.
The St. Charles Health Council in Jonesville will receive more than $1 million from the US Department of Health and Human Services to provide the clinic with the resources needed to treat patients. Griffith says he has always considered getting help for those workers suffering from the disorder a priority.
Recent federal research shows one out of every five coal miners in the Appalachia region who worked underground in the mines for 25 years or more suffer from black lung—the largest increase in two decades.
(PHOTO: Centers for Disease Control and Prevention)