TBI: Suspect injured after firing at deputies during Sunday night incident in Bulls Gap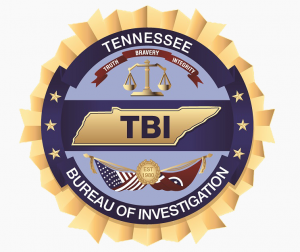 An active and ongoing investigation is underway in Hawkins County after an officer involved shooting Sunday evening.
Preliminary information indicates around 9:30 Sunday evening, a deputy with the Hawkins County Sheriff's office responded to a vehicle in the VFW Auxiliary parking lot on N VFW Road in Bulls Gap that appeared to be abandoned. The officer then heard a woman call out to him. The woman said her husband, who had warrants out for his arrest in another county had threatened to harm himself.
Additional officers were called in and tracked Michael Snyder, 44, down in a tree. During the confrontation, Snyder reportedly fired a weapon at deputies from Hawkins and Greene Counties. Those two officers returned fired striking Snyder, who was transported to a local hospital.
This is a developing story and is being directed by Special Agents of the TBI.
Photo Courtesy: TBI