Man charged with attempted first-degree in reported shooting Sunday in Hamblen County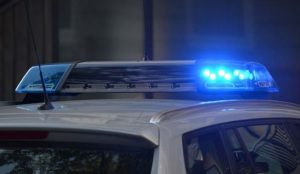 A man in Hamblen County is in jail following a reported shooting on Sunday.
The Hamblen County Sheriff's Office says the incident happened in the Russellville community and in a report, says a male victim had been shot and rushed to the hospital by his girlfriend. Deputies learned of the suspect's identity and place of residence, then located Michael Aaron Harvey in a vehicle with a 22 revolver pistol and ammo in plain view.
Investigators determined Harvey was the shooter after speaking with the victim, while also determining five rounds had been fired. Harvey was arrested and charged with attempted first-degree murder, three counts of aggravated assault, possession of firearm by convicted felon, and Firearm use in association with a dangerous felony.
He is being held on a $500,000 bond. The investigation into the incident remains ongoing.