UPDATE: Devil's Bathtub area reopened following hiker rescues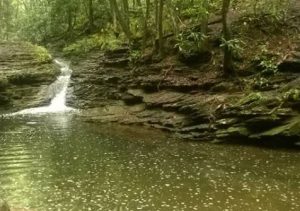 Federal forestry officials have reopened the Devil's Bathtub outdoor area in Scott County, Virginia. The closure came as local emergency response teams rescued more than a dozen hikers during the holiday weekend.
The last of the 20 stranded visitors were brought out early Monday but county officials continue to warn those who plan to make the advanced hike of continued high water levels along the trail's path due to above-normal rainfall.
Several other nature spots within the Jefferson National Forest are beginning to reopen following closure during the COVID-19 pandemic including nine locations in the Clinch Ranger District.
(PHOTO: SuperTalk Archives)