Atlanta man charged in Tuesday night shooting in Kingsport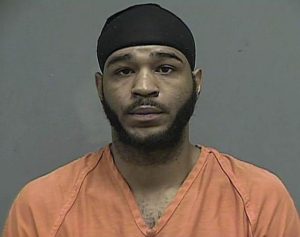 A Hawkins County resident is in critical condition and an Atlanta, Georgia man is accused of shooting him several times Tuesday night on a Kingsport street.
Tyjuan Marsh, 23, is charged with one count of aggravated assault following an incident in the 1600 block of G Street where the victim identified by police as Jeremy Smallwood, 36, of Rogersville, was found lying in the roadway, according to a report from the Kingsport Police Department.
A preliminary investigation reveals Marsh was arguing with another individual when Smallwood was wounded.
Marsh was released from jail after posting a $10,000 bond.
(PHOTO: KPD)