NEW: Johnson City to use 'multi-phased' approach to reopen city facilities starting Monday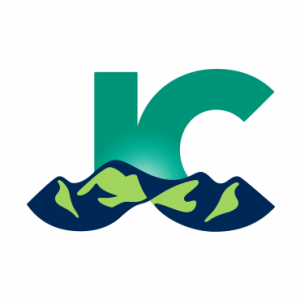 Officials with the City of Johnson City have announced a multi-phased plan to reopen city facilities starting this Monday.
A news release issued Friday morning says the city will continue following state and CDC guidelines with their reopening approach.
The following facilities will open this Monday:
*City Parks and Recreation pavilions to be reserved for groups of 50 people or less.
*Park restrooms which will be disinfected once per day.
*Freedom Hall pool by reservation only for lap swimming and team practice. Lap swim is limited to one person per lane with swimmers able to reserve a maximum of three sessions per week, each for 45 minutes. Lane entry/exit will be staggered. Restroom access will be limited to one person at a time and no locker room access will be available. Swimmers should come in their bathing suit ready to swim and be prepared to dry off and leave the facility immediately following their scheduled swim session. Screening measures, including temperature checks, will be in place. For more information or to reserve a swim session, please call 423-461-4872.
*Little League and Babe Ruth baseball will resume for participants within the Tri-Cities area for league play only. Guidelines set forth by those organizations must be adhered to.
*Batting cages at Winged Deer Park.
Beginning June 8th, the following facilities that will reopen:
*City Hall (including Police Records), with the exception of the Finance lobby, which is under construction.
*The Langston Centre.
*Carver Recreation Center with basketball games prohibited.
*The Administrative and Athletic offices at Winged Deer Park.
***NOTE: Screening measures, including temperature checks, will be in place at these facilities and masks will be required.
Facilities below will remain suspended until further notice per CDC/state guidelines:
*Memorial Park Community Center
*Contact sports as defined by the state
*Playgrounds
*Athletic tournaments
*Outdoor basketball courts
*Drinking fountains
Facilities that are closed/canceled for the season:
*Legion Street Pool
*Rotary Park Splash Pad
*Concert series
All parks as well as tennis, pickleball and volleyball courts are open, as is Pine Oaks Golf Course. While contact sports are prohibited, training and other activities that do not involve close contact with others are permitted. Guidelines for all facilities will be posted, and adherence is mandatory.
The Transit lobby will remain closed through June. Transit continues to offer free rides to patrons wearing masks.
Photo Courtesy: City of Johnson City