UPDATE: Wise County man who admitted to dropping baby while playing video games gets 15 years in prison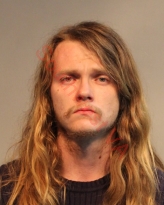 A Coeburn, Virginia man will spend more than a dozen years in prison after being convicted of killing a 7-week-old child a year ago.
Nicholas Logan Plaster, 22, was sentenced Wednesday in Circuit Court and a judge sentenced him to 15 years in state prison.
Plaster was intoxicated from marijuana and alcohol when he dropped his daughter several times that night including once while he tried to hold the baby and play video games, according to information from Commonwealth's Attorney Chuck Slemp.
Plaster entered an Alford plea in December to a felony murder charge.
A medical examiner's report said the baby's fatal injuries were consistent with head trauma and battered child syndrome.