One of three suspects in 2019 MeadowView shooting incident pleads guilty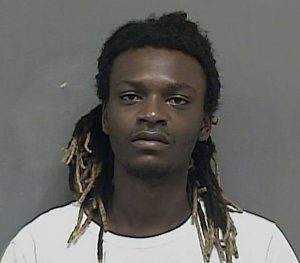 One of three suspects alleged to be involved in a robbery and shooting last June at the Meadowview Resort and Convention Center in Kingsport has pleaded guilty to four charges.
The Sullivan County Court Clerk's Office says Deonte Bristol on Tuesday pled guilty to reckless endangerment, attempted aggravated burglary, attempted aggravated robbery and conspiracy to commit aggravated robbery, while four other charges were dismissed. Kingsport Police say the incident was a drug related crime with a robbery attempt resulting in one person being shot. Matthew Phillips, one of the suspects in the incident, is set to go to trial in August, while Brittany Stafford has had her case dismissed.
Bristol is scheduled to be sentenced July 23rd.
Photo Courtesy: Kingsport City Jail