Joint lawsuit filed against TN over passage of anti-abortion bill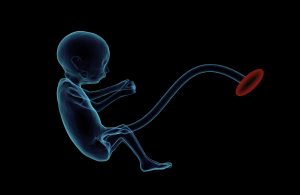 A lawsuit has been filed against the state of TN following the General Assembly's passage of a bill to ban abortion once a fetal heartbeat is detected.
The American Civil Liberties Union, along with Planned Parenthood and the Center for Reproductive Rights are the three groups joining together in the suit. The state's ACLU claims HB 2263/SB2196 is one of the most restrictive abortion bills in the country, and they say it not only criminalizes medical professionals who perform these procedures, but it also restricts the reasons a woman can have an abortion.
BREAKING: Tennessee lawmakers just passed an unconstitutional law effectively outlawing all abortion in our state.

Governor Lee, as promised, we will see you in court.

Our statement: https://t.co/RIPmB6vZ1E

— ACLU of Tennessee (@aclutn) June 19, 2020
Meanwhile, the state's senate GOP took to twitter to praise the passage of the bill in the General Assembly.
Today the Senate passed major pro-life legislation including a prohibition on abortions where a fetal heartbeat exists. We appreciate @GovBillLee, @SenJohnson, @lundbergjon, @SenMikeBell, Sen. Gresham & other GOP lawmakers for championing this historic bill to protect the unborn! pic.twitter.com/Vw67xV93UJ

— TN Senate GOP Caucus (@tnsenategop) June 19, 2020
Governor Bill Lee, who proposed the anti-abortion legislation in January, is expected to sign the bill into law.
Photo Courtesy: Pixabay