Kingsport Fire Department rescues kayaker on Sunday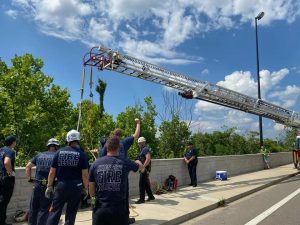 A kayaker was rescued by Kingsport fire crews on Sunday.
The Kingsport Fire Department posted on Facebook that they made the rescue near the Wilcox Road bridge. A male kayaker was floating on the Holston River when his kayak got away from him.
He was able to swim to an island and was later brought back to safety without any injuries.
Photo Courtesy: Kingsport Fire Department