Marion Police raise concern as two marches planned for Friday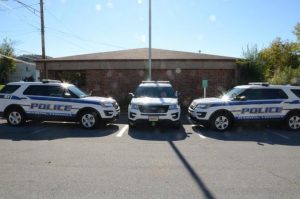 Marion police officials are concerned over a proposed route for a Black Lives Matter march later this week in the downtown area.
The agency issued a public statement Monday asking the group to reconsider their path which law enforcement says places the marchers at significant risk.
The report also said another group also has plans to rally in the town and the agency has been working on a plan to keep the two factions separated during their respective events scheduled for Friday.
The events come just days after Marion resident James Brown, 40, was charged with lying to FBI agents about placing a burning cross in the yard of a black neighbor who had organized a civil rights protest.