Survey says: Majority of Greene County parents want children receiving in-person instruction at schools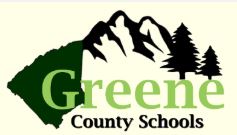 A recently completed survey shows a majority of Greene County parents want their children to return to the classroom for traditional in-person instruction.
Director of Schools David McLain said an online option for students will also be available and there will be no fees associated with the program.
The director also said that a number of precautions will be deployed to protect students including steps to promote social distancing and increase cleaning efforts.
The Greene County Board of Education will hear formal plans for the coming school year at their next session scheduled for July 13.
(GRAPHIC: GCPS TN)