UPDATE: Marion police announce huge police presence for Friday's First Amendment rallies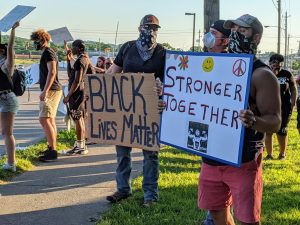 The Marion Police Department says it will be part of what it called one of the largest law enforcement deployments in recent regional history as two groups of protesters descend on the Smyth County town on Friday.
A report issued by the agency said the extra police help is due to a pair of First Amendment rallies scheduled for 1 and 4 pm, respectively, in the downtown area that they are predicting will attract hundreds of participants on both sides.
The department has already publicly warned one of the groups to stay on a planned route discussed with officers last week. Barriers will be installed in the routes to help separate marchers and oncoming traffic.
(PHOTO: K. Castle / SuperTalk WFHG)