Gov. Lee signs Executive Order granting COVID-19 liability protection to TN healthcare providers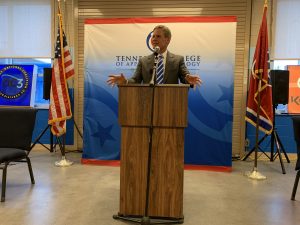 TN Gov. Bill Lee has signed an executive order granting healthcare providers limited COVID-19 liability protection.
Executive Order 53 gives hospitals, nursing homes, and health care workers protection from being sued with respect to COVID treatment and resource availability, except in cases of gross negligence and willful misconduct.
Similar protections for other entities such as businesses and schools will need to be taken up by the General Assembly, according to a statement from Lee.
Photo Courtesy: Supertalk File