TWRA investigating possible bear encounter in Mountain City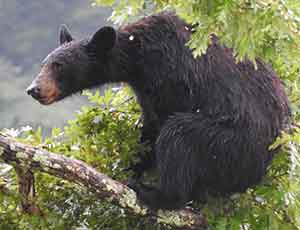 The Tennessee Wildlife Resources Agency is investigating a Johnson County man's claim of a close encounter with a black bear earlier this week.
The agency reported that the homeowner on Eastridge Lane in Mountain City was exiting a woodshed around 9 pm Tuesday when he said the animal swatted at him.
The resident said he fired his gun at the bear and thought he had shot the animal who then ran off into the neighboring woods. Emergency personnel was called to the scene who observed scratches to the victim's lower right arm.
Wildlife officers failed to locate an injured bear or signs of the animal being shot but they have set a trap for precautionary measures.
(PHOTO: TWRA)