Bristol, TN selects new Mayor, Vice Mayor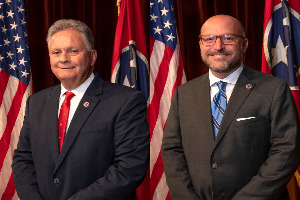 There is a new mayor and vice mayor in the City of Bristol, TN.
During the city council meeting Tuesday night, council members selected Mahlon Luttrell to take over the helm as mayor, while Vince Turner was nominated and selected for the Vice Mayor role.
Both decisions were unanimous and outgoing Mayor Margaret Feierabend will now serve as a councilwoman.
Photo Courtesy: City of Bristol, TN