Kingsport man arrested after being sought for nearly four months on theft and burglary charges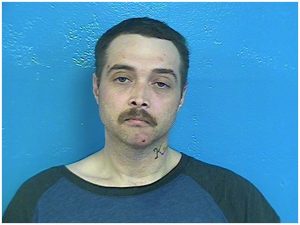 A Kingsport man wanted on burglary and theft charges since March has been arrested.
Online jail records show Larry Chad Fields is incarcerated in the Sullivan County Jail. Fields was wanted in connected to a burglary with Angela Boswell, the grandmother of deceased toddler Evelyn Boswell, where police say both concealed items on their bodies and took items like two televisions, guns, and various tools.
Fields was wanted on charges of aggravated burglary and theft under $10,000.
Photo Courtesy: Sullivan County Sheriff's Office