Wythe County, VA man arrested following weekend shooting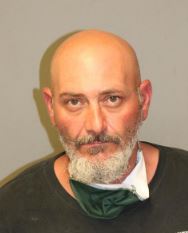 A Wythe County, VA man is in custody following a shooting over the weekend.
The Wythe County Sheriff's Office reports they were called to a domestic situation Saturday morning, where a juvenile told officers his father allegedly shot his mother during an argument. The victim was found with a gunshot wound and told authorities she was shot with a shotgun.
Suspect Joseph Tolbert was arrested and faces five charges including aggravated malicious wounding. The Sheriff's Office on Saturday evening said the victim was in stable condition.
Photo Courtesy: New River Valley Regional Jail