NEW: No high school football this fall in Virginia under 3 VHSL proposals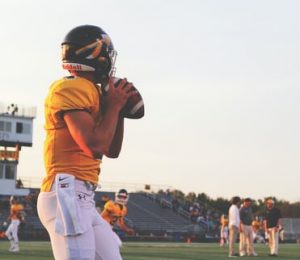 The Virginia High School League's Executive Committee will meet later this month and discuss three proposals for sports across the Commonwealth while dealing with the pandemic.
None of those plans have football being played this fall in the state.
UPDATE:

Today, the VHSL Executive Committee voted to hold a meeting on Monday, July, 27, to vote and announce our plan for the reopening of sports and activities. The committee also voted to delay the beginning of fall sports and to suspend the July-August dead period in 2020.

— VHSL Athletics (@VHSL_) July 15, 2020
According to the governing body, the first option would only allow cross country and golf during the fall because of social distancing options.
The second option would flip sporting schedules with spring sports like baseball, girls softball, track, and tennis being played this fall with the potential of high school football in the spring of 2021.
The third option would condense all sport seasons with winter sports like basketball and wrestling beginning their games Dec. 14. Football and other fall sports would kick off their season on February 14 and run through May 1 while spring sports would begin April 12.
The VHSL vote is scheduled for July 27th.
Statements from Dr. John W. "Billy" Haun, VHSL Executive Director, and Shannon Butler, VHSL Executive Committee Chairwoman and York HS Principal: pic.twitter.com/feXMyTqwbu

— VHSL Athletics (@VHSL_) July 15, 2020
(PHOTO: Unsplash)