State health officials inform Johnson County High officials of two COVID-19 cases involving football players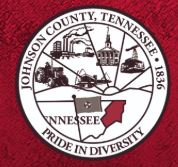 The superintendent of Johnson County, Tennessee schools confirmed Friday that two varsity football players have tested positive for the coronavirus.
Dr. Mischelle Simcox told us the system was notified of the students' diagnosis by the Tennessee Department of Health and that agency will continue to conduct trace contact investigations to explore other potential exposure and cases.
Simcox also noted that players have been involved in practice drills since June. The report comes just days after Governor Bill Lee signed an executive order that allowed contact sports to resume in the Volunteer State.
(GRAPHIC: JC TN)