Investigation underway after Unicoi County jail employee allegedly brought alcohol and drugs to inmate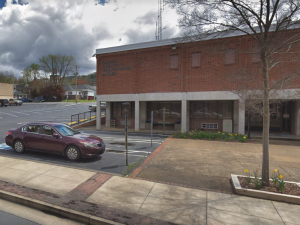 A Unicoi County jail employee has been fired on allegations she brought alcohol and drugs to an inmate.
Unicoi County Sheriff Mike Hensley said he investigated the claims and the employee admitted to bringing in the alcohol and drugs into the jail after being questioned by Hensley. Sheriff Hensley said he fired the employee and contacted ADA Todd Hull to present the case to a grand jury.
The employee's name was not released.
Photo Courtesy: Google Maps