NEW: Bristol Virginia police officer charged with murder in March 30th shooting on Euclid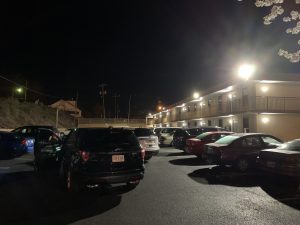 A Bristol Virginia policeman has been indicted for the March 30 death of a Bristol, Tennessee man killed during the officer-involved shooting.
A statement issued by the city said Officer Jonathan Brown was charged in relation to the death of Jonathen B. Kohler in the vicinity of the Rodeway Inn on Euclid Avenue.
Court records show Brown is charged with murder, malicious shooting into an occupied vehicle, and use of a firearm in the commission of murder.
The Virginia State Police and Bristol authorities reported that Kohler refused to exit his vehicle at the officer's request and then drove the car toward the officer when Brown opened fire and shot Kohler.
Brown had been on suspension pending an investigation into the incident. City Manager Randall Eads said Brown has been suspended again, this time without pay pending an internal affairs investigation that Eads said would be completed in 10 days.
Eads concluded the report with a statement: "We do not condone, nor will we tolerate the unnecessary use of force by our police officers. There is a time and place for the use of force, and force must be used sparingly and within the bounds of the law."
Bristol Virginia Mayor Bill Hartley co-signed on the city statement.
(IMAGE: T. Adams / ST929 Archives)