Police: Suspect hid in closet during home invasion in Elizabethton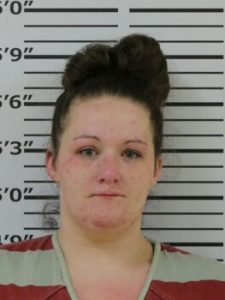 A Carter County, Tennessee woman has confessed to two separate home invasions at a dwelling in Elizabethton.
Karen Ashley Berry is charged with two counts of aggravated burglary, according to a report from Sheriff Dexter Lunceford's office.
Investigators said Berry, 30, fled the scene on Thursday after the homeowners on Newton Road found her hiding in a closet. After her arrest, Berry admitted to a prior break-in at the same house.
She is being held in the Carter County Detention Center on a $31,000 bond.
(MUGSHOT: CCSO TN)