UPDATE: ARCA driver Derrick Lancaster continues recovery following fiery Talladega crash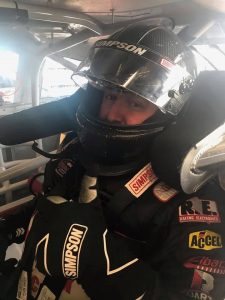 Driver Derrick Lancaster continues to improve following a fiery crash at Talladega Superspeedway last month.
Lancaster's wife issued a social media statement that said Derrick has been taken off a ventilator and is now undergoing various types of therapy for his injuries which included second and third-degree burns suffered in a crash in an ARCA Series race.
Lancaster was involved in a serious wreck at Kingsport Speedway in August when his late model car slammed head-on into the front straightaway wall leaving him with a skull fracture.
(IMAGE: ST929 Archives)