JCPD: Juvenile brought weapon onto Science Hill High campus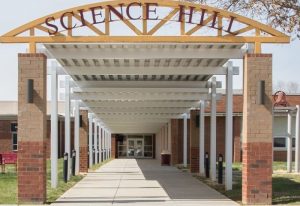 A Science Hill High School student is scheduled for a court hearing later this month after police said he brought an illegal weapon onto school property.
Johnson City police reported the arrest of the male juvenile on Wednesday who was found with a knife. He was charged with two counts of aggravated assault and possession of a weapon.
The hearing is set for city Juvenile Court on May 28. There were no injuries to students or staff.
(IMAGE: Johnson City Schools)