Tennessee partners with tech company to place electric vehicle chargers in all 56 state parks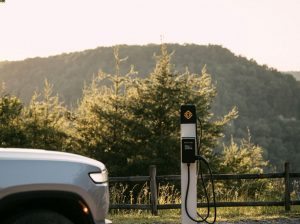 All 56 of Tennessee's state parks will have electric vehicle charging stations with installation beginning this fall.
The Department of Environment and Conservation announced the upgrades as part of a partnership with automotive tech company Rivian who will cover all network access fees and utility upgrades at no cost to the taxpayer over a 10-year period.
Charging a vehicle will be free but the park service said fees could be charged in the future to recoup the cost of electric service.
(IMAGE: Eric Ryan Anderson / Rivian / Tennessee State Parks)