UPDATE: Bristol, Virginia doctor headed to prison following guilty verdicts for sex crimes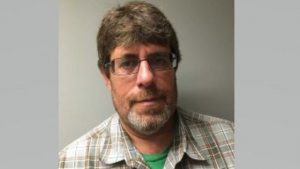 A former Bristol, Virginia physician will be sent to prison next year after he was found guilty of sex-related crimes.
A jury in Circuit Court found Shannon Michael Finch, 49, guilty of sexual battery and attempted forcible sodomy involving patients at his Euclid Avenue practice in 2018.
Finch had his medical license revoked that same year after he told officials with the Virginia Department of Health Professions that he had sexual contact with a patient and had inappropriately touched another.
Finch's sentencing is scheduled for Jan. 28.
(IMAGE: SUPERTALK / BRISTOL BROADCASTING CO NEWS ARCHIVES)