Town of St. Paul gets a spotlight of progress with Appalachian Regional Commission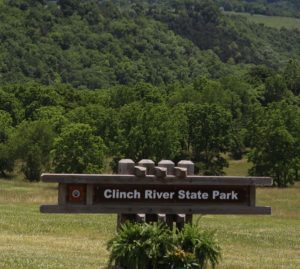 Leaders with the Appalachian Regional Commission have plans to journey to Wise County next week to see how the town of St. Paul has diversified its economy.
The commission's annual conference called 'Appalachia Envisioned' will place the efforts of St. Paul planners and residents in the spotlight to show how they have made a pivot to depending on coal mining for decades to becoming an outdoor showcase with fishing, trail exploring, and other tourism efforts.
Pennsylvania Gov. Tom Wolfe and Maryland Gov. Larry Hogan are among the scheduled guests for the Oct. 6th event.
(IMAGE: TOWN OF ST PAUL, VA / FACEBOOK / DIGITAL PUBLIC FILE)