Couple charged with murder, kidnapping in burnt body investigation based in Hawkins County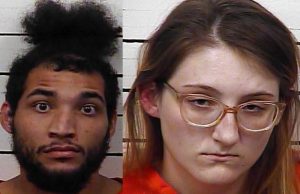 Two people have been indicted by a Hawkins County grand jury after autopsy results for burnt remains found in Mooresburg determined the man was the victim of a homicide.
Jordan Vance Coleman, 23, of Telford, and, Isabelle A. Krueger, 22, are both facing first-degree murder charges along with especially aggravated kidnapping, and abuse of a corpse in relation to the Sept. 20th discovery of the body on Substation Road.
Sheriff Ronnie Lawson said the victim was identified as Jacob Britt Sawyer, 26, of Erwin. The medical exam showed Sawyer was shot several times and then set on fire.
Coleman was issued a $1 million bond. Krueger is still being held on a $750,000 bond.
(MUGSHOTS: HCSO TN)