$700 million investment coming to Wythe County's Progress Park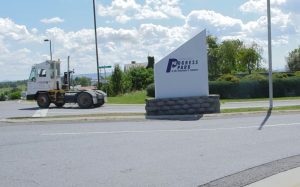 Blue Star NBR and American Glove Innovations are investing more than $700 million for a manufacturing facility in Wythe County's Progress Park that will create 2,500 jobs.
Governor Ralph Northam called the economic news one of the largest job creation plans in SW Virginia in a generation that will take place over the next three to five years.
The companies will manufacture personal protective gloves at factories that will occupy 200 acres at first and then expand. Officials say their goal is to produce up to 60 billion gloves per year.
(IMAGE: WYTHE COUNTY IDA / YOUTUBE / PUBLIC DIGITAL FILE)