GALLERY: Seven departments battle blaze in downtown Marion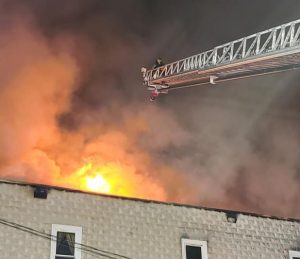 More than 60 firefighters from seven departments converged on a structure fire early Tuesday in downtown Marion that left the business destroyed.
Crews arrived on the scene just after 2 a.m. at Past Time Antique Emporium in the 200 block of East Main Street. One agency reported that flames were already visible from the building's rooftop when personnel began to knock down the fire.
No injuries were reported. The blaze resulted in the roadway being closed down for several hours.
(IMAGES: With permission from A. Keesling / Special to SuperTalk & Bristol Broadcasting Co News)