DEVELOPING: Rye Cove High School shutting down varsity football for remainder of season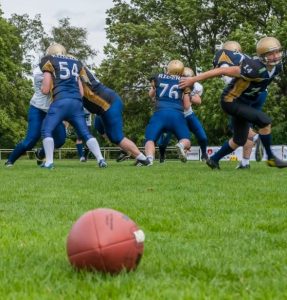 A combination of COVID-19 cases along with a depleted roster due to injury has forced athletic department officials at Rye Cove High School in Clinchport to cancel the remainder of their varsity football schedule for this year.
Scott County Public Schools Assistant Superintendent Jason Smith confirmed the move on Wednesday concluding that student safety was the key component of the decision.
A statement issued by Rye Cove Athletic Director Michael Berry said coaches, administration, and parents were all involved in the process that led to Wednesday's announcement.
Both Berry and Smith said the remaining players will continue their season at the junior varsity level while Rye Cove will field varsity football in 2022.
Smith noted that the program had a handful of games left and recently had to forfeit at halftime during a contest with Lee High School due to injury precautions.
Here is the complete statement released by RCHS:
In regards to the Rye Cove High School varsity football program…
We have spent the last several days discussing our football program and its future. After much deliberation and discussion with our coaches, administration, and community, we have arrived at the conclusion that we will finish the season in a Junior-Varsity only format. Due to the impact of Covid-19 on our upperclassmen, a number of injuries, and the age of our players, we feel this is the best decision for the future of our program and the health of our players. We want to assure the community, the Cumberland District, and our students that we will field a varsity football program and play a full season next year.
All further communication regarding the program will be provided by Chris Stapleton, Principal, or Michael Paul Berry, Athletic Director of Rye Cove High School.
(IMAGE: UNSPLASH)