UPDATE: Police serve warrants on Johnson City man suspected of assault UT freshman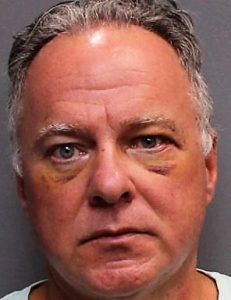 A Johnson City man has a date in Knoxville court after he was served with warrants for an assault on a University of Tennessee female student.
Court records show Mark Alexander Bowman, 57, is scheduled to appear on Oct. 26 after he turned himself in at the Knox County Sheriff's Office on Thursday. He is charged with two counts of assault and crossing traffic outside a crosswalk.
A portion of the incident was captured on video following Saturday's home game against South Carolina. The victim's mother told police that Bowman punched her daughter after she tried to break up a fight.
(MUGSHOT: KCSO TN)