UPDATE: Court document identifies Johnson City shooting victim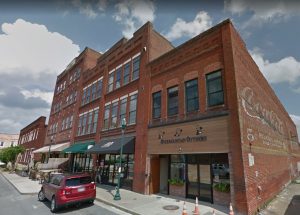 A criminal complaint in Washington County, Tennessee Sessions Court identifies the victim of a Friday morning shooting at a Johnson City pub.
Ryan Nicholson was found face down and pronounced dead at the scene at the bar on Tipton Street, according to court documents.
Eyewitnesses said Nicholson and Jonathan Murphy were arguing when Murphy reportedly pulled a gun and began shooting. He was caught a short time later and is charged with second-degree murder.
It's the second time this year Murphy has been jailed on gun violence charges stemming from incidents based downtown.
(IMAGE: BRISTOL BROADCASTING CO ARCHIVES)