Former Church Hill Rescue Squad treasurer guilty of stealing thousands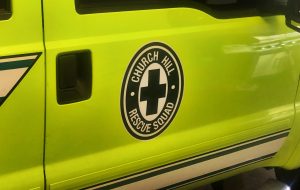 An official with the Tennessee Comptroller's Office says two Hawkins County rescue organizations lacked strong financial safety steps to stop a treasurer from stealing thousands of dollars.
Carla Marie Dykes received six years probation after pleading guilty to felony theft charges this month.
The report said a joint investigation between three agencies including the TBI discovered Dykes used a Church Hill Rescue Squad debit card to pay personal bills and purchase vacation hotel rooms. She then took money from the Hawkins County Volunteer Firefighter's Association to replenish the Church Hill account.
(IMAGE: TN OFFICE OF THE COMPTROLLER)