Wise County couple and real estate agents indicted on federal charges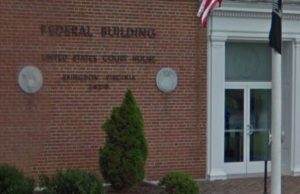 A Wise County, Virginia couple is scheduled to be arraigned next month in federal court after they were indicted on wire fraud and aggravated identity theft charges that originated from their real estate business.
Jessee Allen Deloach, 40, and Natasha Ashley Miller Deloach, 38, are accused of creating at least 19 fraudulent sales contracts and sending them to advance commission companies to obtain money.
Prosecutors said the crimes took place between 2016 and 2019.
(IMAGE: BRISTOL BROADCASTING CO NEWS ARCHIVES)