Appalachian State employee banned from campus while investigation continues into hidden cellphone in women's bathroom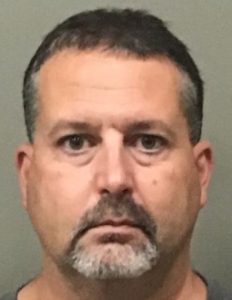 An Appalachian State University employee is facing charges after a cell phone was found in a bathroom air vent inside a women's only dorm.
Jerry Alan McGlamary, 49, is charged with secret peeping after the phone was discovered at Eggers Hall in a third-floor bathroom.
School officials said a complete inspection of the building's ventilation system was conducted and measures were taken to keep all vents from being opened.
McGlamary was placed on leave pending trial and has been banned from campus.