Johnson City man accused of vandalism and theft at laundromat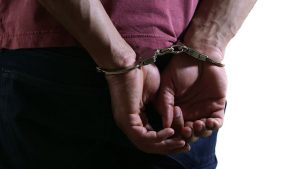 A Johnson City man is in jail for vandalism and multiple counts of theft at a Johnson City laundromat. 38-year-old James Wishon was seen by Johnson City Police exiting a vehicle that had been used in recent theft and vandalism at Kaylee's Laundromat on East Oakland Avenue.
Officers attempted to make contact with Wishon, and he fled from the scene. He was soon apprehended with the assistance of a K-9 unit. Officers discovered Wishon had multiple outstanding warrants from several counties. James Wishon is being held at the Washington County Detention Center on a $19,500 bond.