Buchanan General Hospital donates $20,000 to Hurley Flood Relief Fund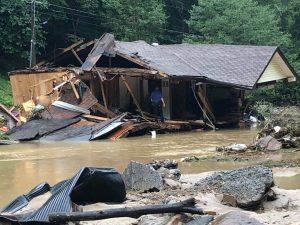 The Buchanan General Hospital donated twenty thousand dollars to United Way of Southwest Virginia's Hurley Relief Fund. The United Way says one hundred percent of donations to this fund goes directly to the citizens of Hurley, Virginia.
Buchanan General Hospital CEO, Robert Ruchti, says they are fortunate to serve the Hurley community with health care, and are glad to offer this assistance with long-term recovery efforts. United Way of Southwest Virginia says volunteer groups continue to work daily in Hurley to clean and rebuild the community.
(Image: Bristol Broadcasting News Archives)