Greeneville man arrested after stabbing roommate during argument over food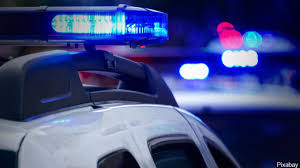 A man is behind bars in Greeneville after reportedly stabbing a roommate during an altercation over food. A report from Greeneville Police says deputies responded to Twin Oaks Apartments just after midnight Tuesday morning, where they found a victim with lacerations to his arm, which was wrapped in a towel and bleeding.
An investigation revealed the suspect to be Felipe Basquez, 29, who witnesses say hit the victim while in an apartment, then followed him outside, where he stabbed him with a kitchen knife. Basquez was arrested for aggravated domestic assault. The victim was taken to a local hospital for treatment.
(Image: unsplash)