UPDATE: Northeast Tennessee suicide and separate shooting determined to be connected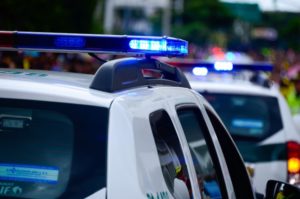 The TBI has confirmed that two incidents that included the shooting death of a woman at a Greeneville business and the suspect taking his own life near the Washington County Jail were connected.
Preliminary details say 48-year-old Melissa McMurray was found wounded in a parking lot on West Main Street just before 1 p.m. Wednesday. She was pronounced dead at a local hospital.
The agency said then said 51-year-old Richard Eugene Davenport had called authorities and said he was in the parking lot of the Jaynes Justice Center. The report said as deputies approached Davenport's vehicle, he shot himself and later died of his injuries.
The TBI report said that agents determined that Davenport was responsible for shooting McMurray.
(PHOTO: Pixabay)