UPDATE: New Peoples Bank restores online banking, balance updates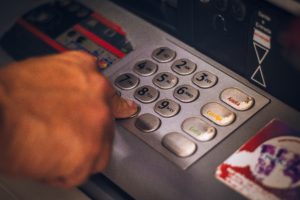 New Peoples Bank continues working to restore full operations after what they call "an incident that resulted in a disruption to banking services" last week. Officials released an update to social media Tuesday afternoon, saying online banking and ATM/mobile balance updates are now available.
They go on to say that transactions from June 15th to 17th that had not yet processed should be posted by Tuesday, as well. According to an FAQ page on the bank's website, fund transfers are still not available. No definite timeline on full restoration of operations has been given by New Peoples Bank.
The latest statement from New Peoples Bank on social media, as of Tuesday at 3 PM:
We are pleased to share that mobile banking is available, and we are now posting ATM and debit card transactions from June 15 through current time. Account balances can be viewed at any ATM location and mobile banking. Please contact your local branch with any questions you may have.
We are working toward the full restoration of online banking services, and will communicate service updates as new information becomes available.
(Image: unsplash)