Virginia Energy officials declare emergency after mine runoff blocks access to Pound resident's property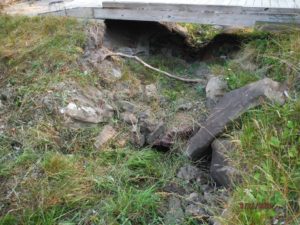 State contractors are at work in Wise County, Virginia after runoff from a historic coal mine blocked the access to an elderly homeowner's property.
Department of Energy spokesperson Tarah Kesterson said the agency declared an Abandoned Mine emergency to trigger repair funds of over $22,000 from a special fund used in those specific cases.
The property is located on Bowser Hollow Road in Pound and Kesterson said repairs should be completed by the end of the week.
(IMAGE: Courtesy of Virginia Energy)