Kingsport officials closing Jared Drive this week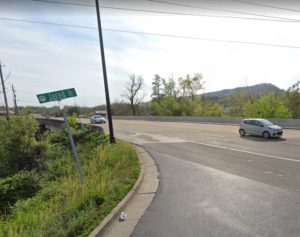 Kingsport transportation officials are making preparations to close Jared Drive this week following a vote earlier this month by the Board of Mayor and Aldermen.
The closure was recommended for approval after a briefing from officials at Eastman Chemical Company who requested the move to entertain a railroad expansion near factory boundaries close to the roadway.
City crews are already constructing a cul-de-sac that will replace a portion of part of Jared Drive. The closure is scheduled for July 1.
(IMAGE: Google Maps)