Griffith says Obama overreached in clean power plan overturned by Supreme Court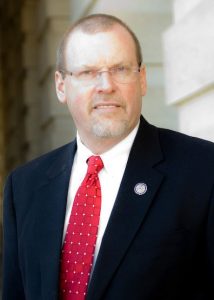 US Congressman Morgan Griffith of Virginia hailed the Supreme Court's decision that will likely overturn regulations charged to the EPA in President Obama's Clean Power Plan.
Griffith's statement said the Obama Administration overreached its authority to regulate greenhouse gases under the Clean Air Act by giving the EPA powers not approved by Congress. Those changes brought about sweeping reforms to the coal industry and the operation of coal-fired power plants.
Griffith was one of the hundreds to file an amicus brief supporting West Virginia in their suit against the EPA.
(IMAGE: Bristol Broadcasting Co News Archive)