Greeneville: No tail lights leads to felony methamphetamine charge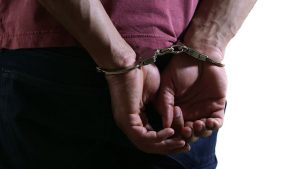 A Greeneville man was arrested in the early hours of July 4th for simple possession, after the car he was riding in was stopped for no tail lights. According to a report from Greeneville Police, deputies stopped the car on East Andrew Johnson Highway at around 2:30 AM.
The report says the woman driving was very nervous, which prompted police to call in a K-9 unit. K-9 Officer Kidd alerted on the vehicle, and upon search, police found three grams of meth and one gram of marijuana in a pill bottle with the passenger, Eric Arwood's name on it. Deputies also found a digital scale under Arwoods' seat, and he was arrested for felony possession of meth and drug paraphernalia.
(Image: Unsplash)