Duck Donuts announces upcoming locations in Bristol & Johnson City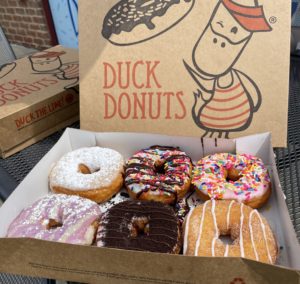 Duck Donuts, a company headquartered in Pennsylvania, announced two upcoming locations in the Tri-Cities. According to a press release, the franchise owner will have a location in both Bristol and Johnson City.
Duck Donuts operates more than 100 stores across the country. They highlight their made-to-order donuts, which come in a variety of flavors and toppings. No opening date has yet been announced for the future locations in Bristol and Johnson City.
Read the full announcement here.
(Image: Duck Donuts)