Youngkin to deploy more resources as flood emergency declared in Buchanan County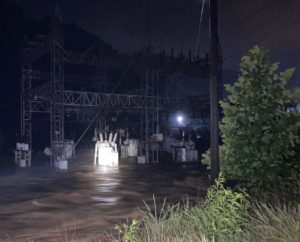 Governor Youngkin is sending more assistance from Richmond and other parts of Virginia following his state of emergency declaration for Buchanan County, Virginia which was hit by a major flood event.
It's the second time in 10 months that residents along the West Virginia border have faced hardship due to flood waters. This time, it's the Whitewood valley that has homes water-logged and roadways washed out, stranding dozens of people.
Youngkin's executive order was followed by a request for prayer for the property owners impacted by the disaster.
(IMAGE: Appalachian Power / American Electric Power / Official Facebook / DPI)