NEW: VDEM assessment says 33 homes destroyed by flooding in Buchanan County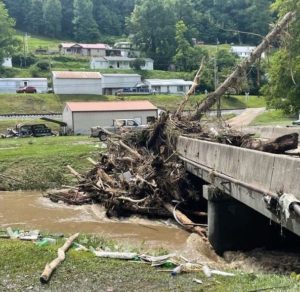 The Virginia Department of Emergency Management says 33 homes were destroyed as a result of last week's flooding in Buchanan County while 32 were diagnosed with major structural damages.
The preliminary review was part of an assessment conducted over the weekend in the Pilgrim's Knob and Whitewood areas which saw dozens of residents displaced and provided data to federal officials for a possible disaster designation.
The damages do not include public infrastructure but an official with the county public service authority says the initial estimated damage to water lines and pump stations was $2.5 million.
The statement from VDEM is available by clicking here.
(IMAGE: VDOT / Bristol Broadcasting Co News Archive)